What is MAD LIB[rary]?
The collaborative curatorial and production team LIMITED TIME ONLY (Legacy Russell, Stina Puotinen, and Sarah Giovanniello) present the MAD LIB[rary] event series.
The MAD-LIB[rary] is an opportunity for the public to participate in true Mad Lib fashion in a zany, surreal, Dada-inspired, and perhaps nonsensical assemblage extravaganza. MAD-LIB[rary] invites artists and writers—an explosive combination of luminaries and rising stars—to contribute limited edition material of their choice.
The event will provide attendees from the realms of the art and literary worlds alike an opportunity to curate their own magazine or booklet content, and B-Y-O-creative-vision. Paying homage to the histories of literature, art, book-art, found art, flea markets, and book fairs, MAD-LIB[rary] provides an alternative from the glossy, pre-packaged culture of mass media.
Cover image by Braulio Amado
MAD LIB[rary] Vol. 3 @ ICI July 16, 2013
MAD LIB[rary] Vol. 3 @ ICI July 16, 2013
MAD LIB[rary] Vol. 3 @ ICI July 16, 2013
MAD LIB[rary] Vol. 3 @ ICI July 16, 2013
MAD LIB[rary] Vol. 3 @ ICI July 16, 2013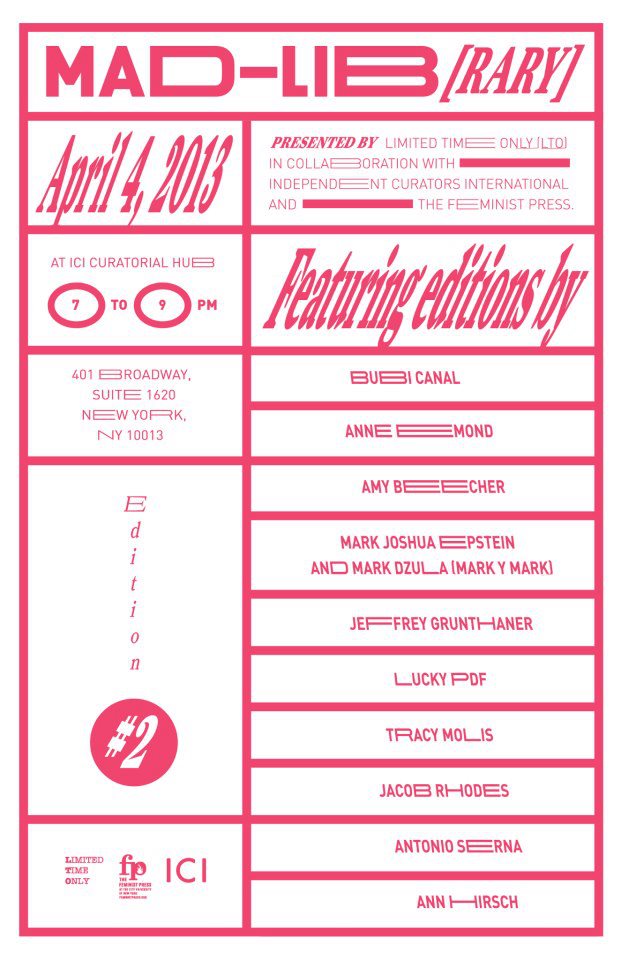 Cover image by Braulio Amado
MAD LIB[rary] Vol. 2 @ ICI April 4, 2013
MAD LIB[rary] Vol. 2 @ ICI April 4, 2013
MAD LIB[rary] Vol. 2 @ ICI April 4, 2013
MAD LIB[rary] Vol. 2 @ ICI April 4, 2013
Detail of edition by Amy Beecher contributed to MAD LIB[rary] Vol. 2
MAD LIB[rary] Vol. 2 @ ICI April 4, 2013
Cover image by Braulio Amado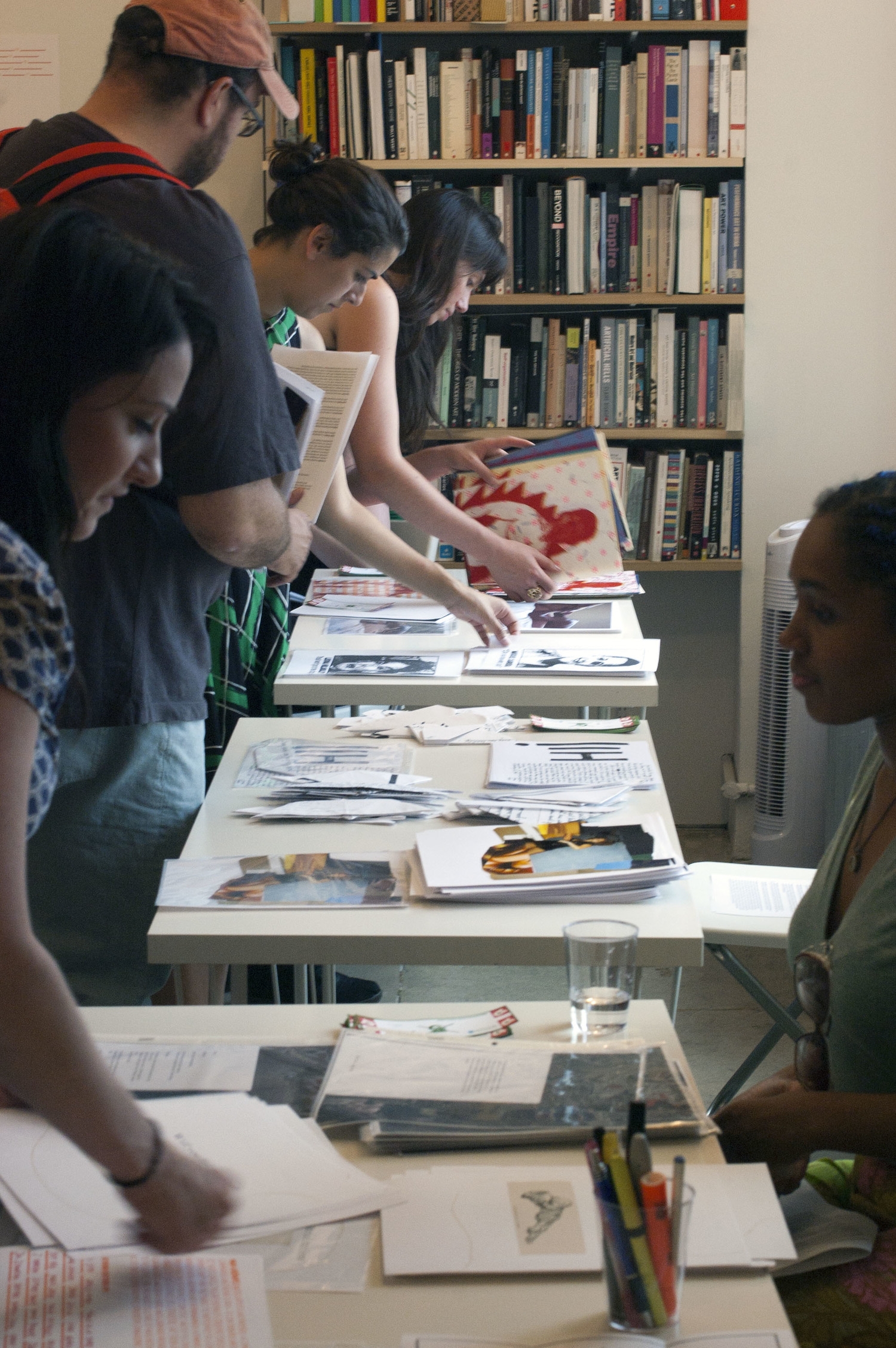 MAD LIB[rary] Vol. 1 @ ICI July 24, 2012
MAD LIB[rary] Vol. 1 @ ICI July 24, 2012
MAD LIB[rary] Vol. 1 @ ICI July 24, 2012
MAD LIB[rary] Vol. 1 @ ICI July 24, 2012
Clifford Owens in attendance at MAD LIB[rary] Vol. 1